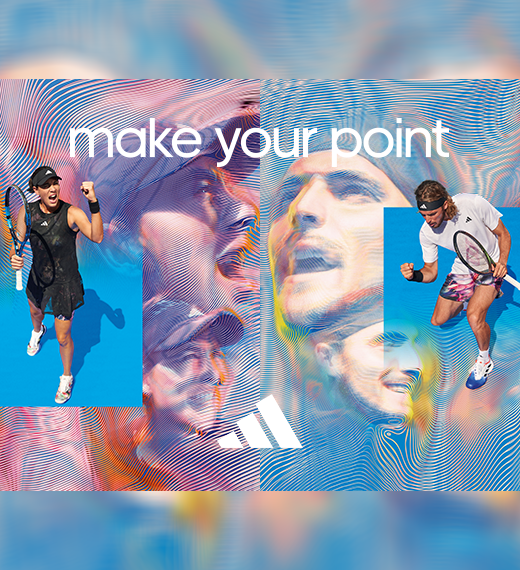 Adidas Melbourne Styles - now at Tennis-Point
You decide where your journey takes you! The new adidas collection for the Grand Slam opener in Melbourne ensures that you never lose the momentum on your way. Whether you're winning or losing your match, raising your voice or working to protect the planet, the Melbourne collection puts your point of view out into the world with an unbeatable competitive edge.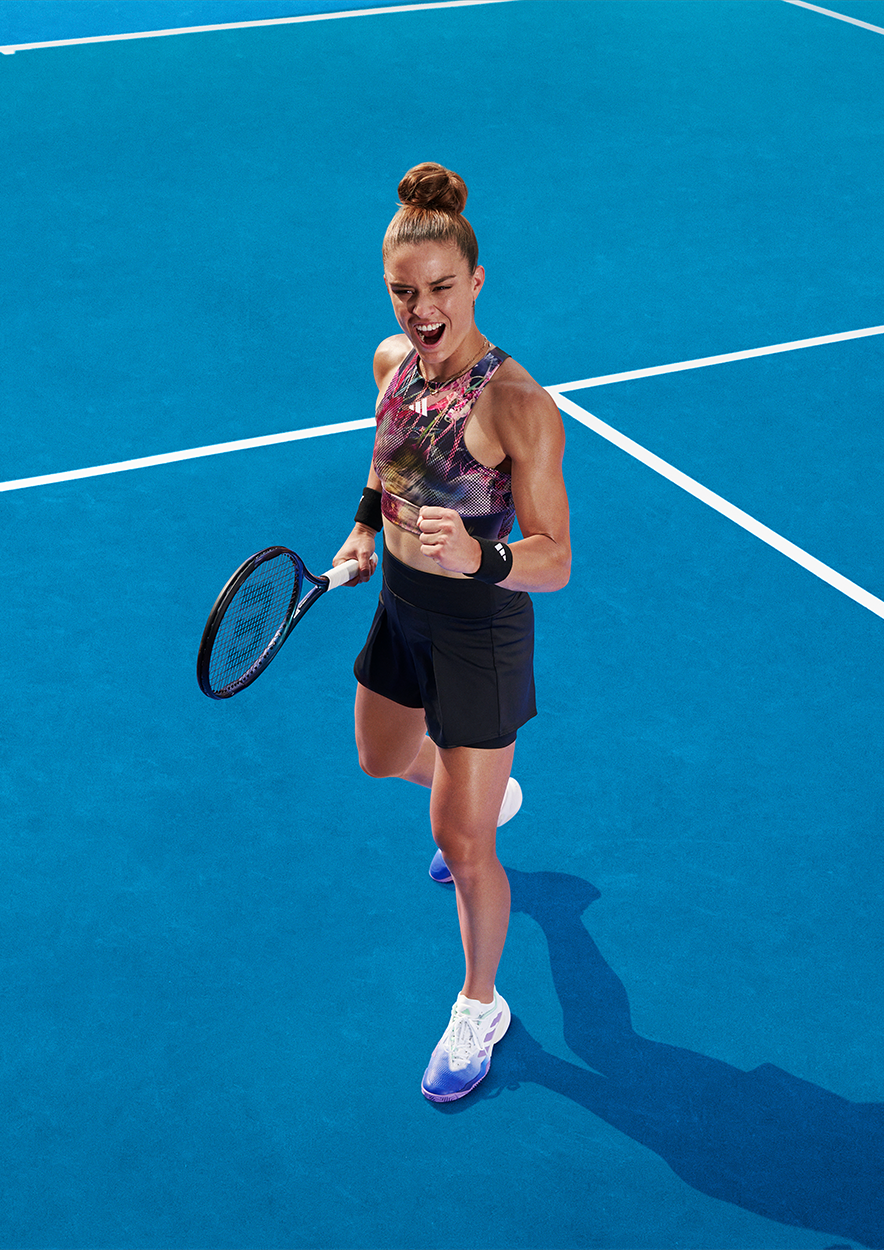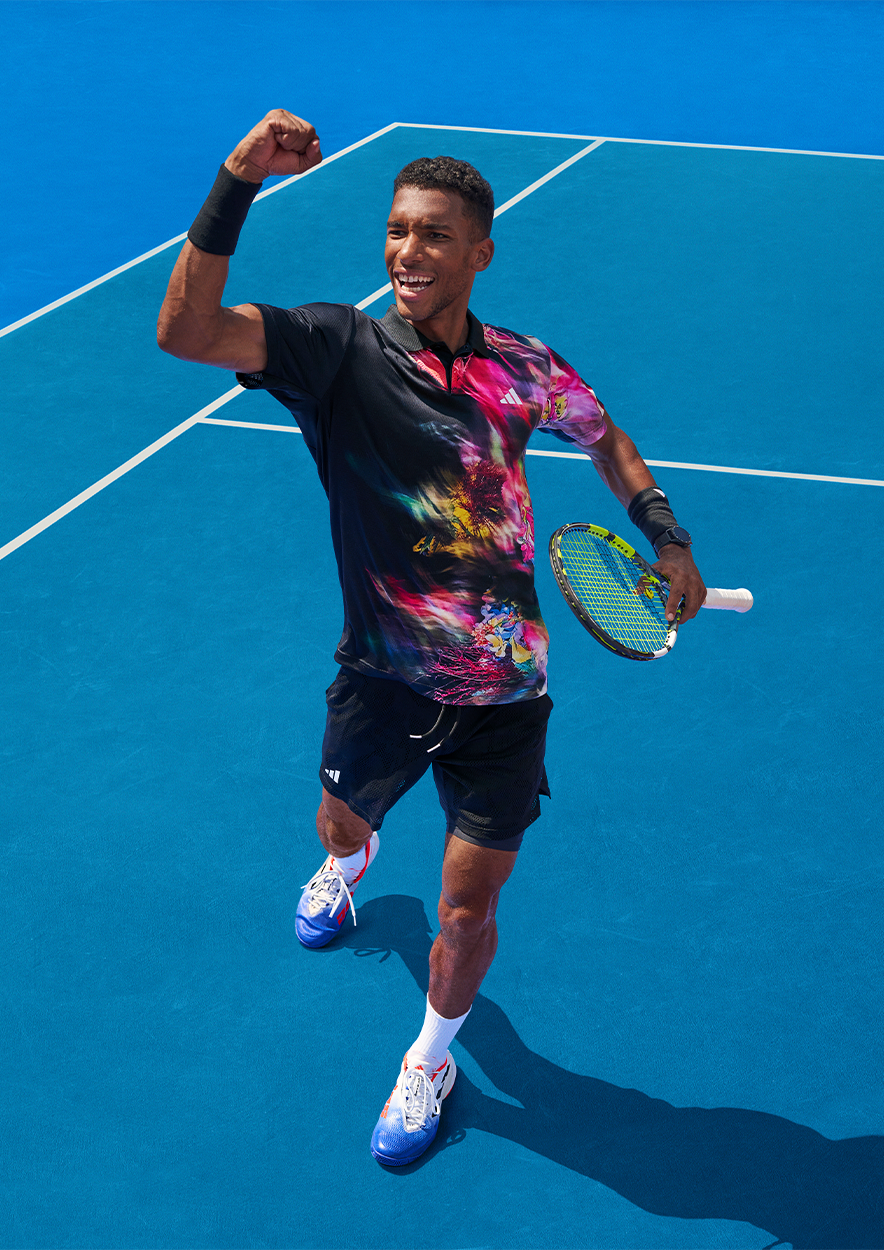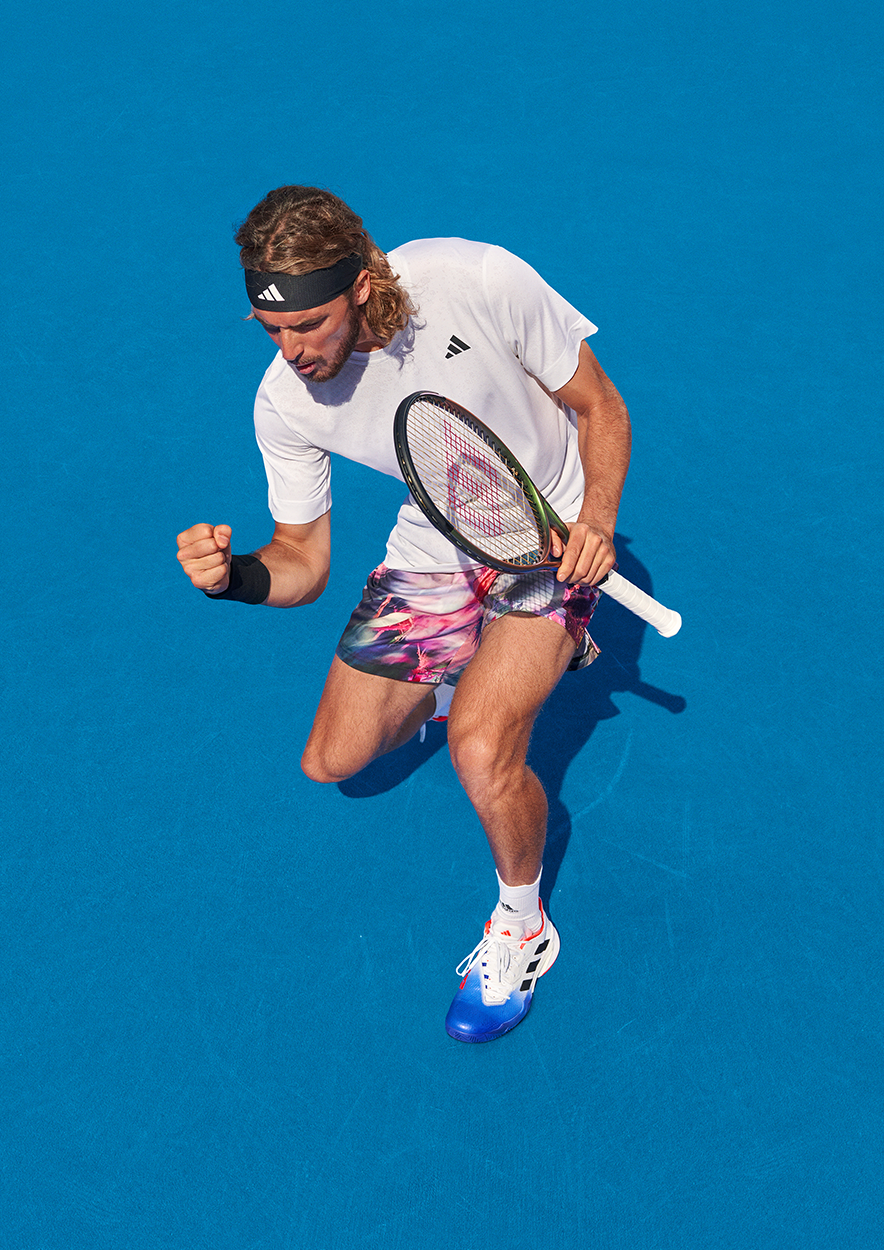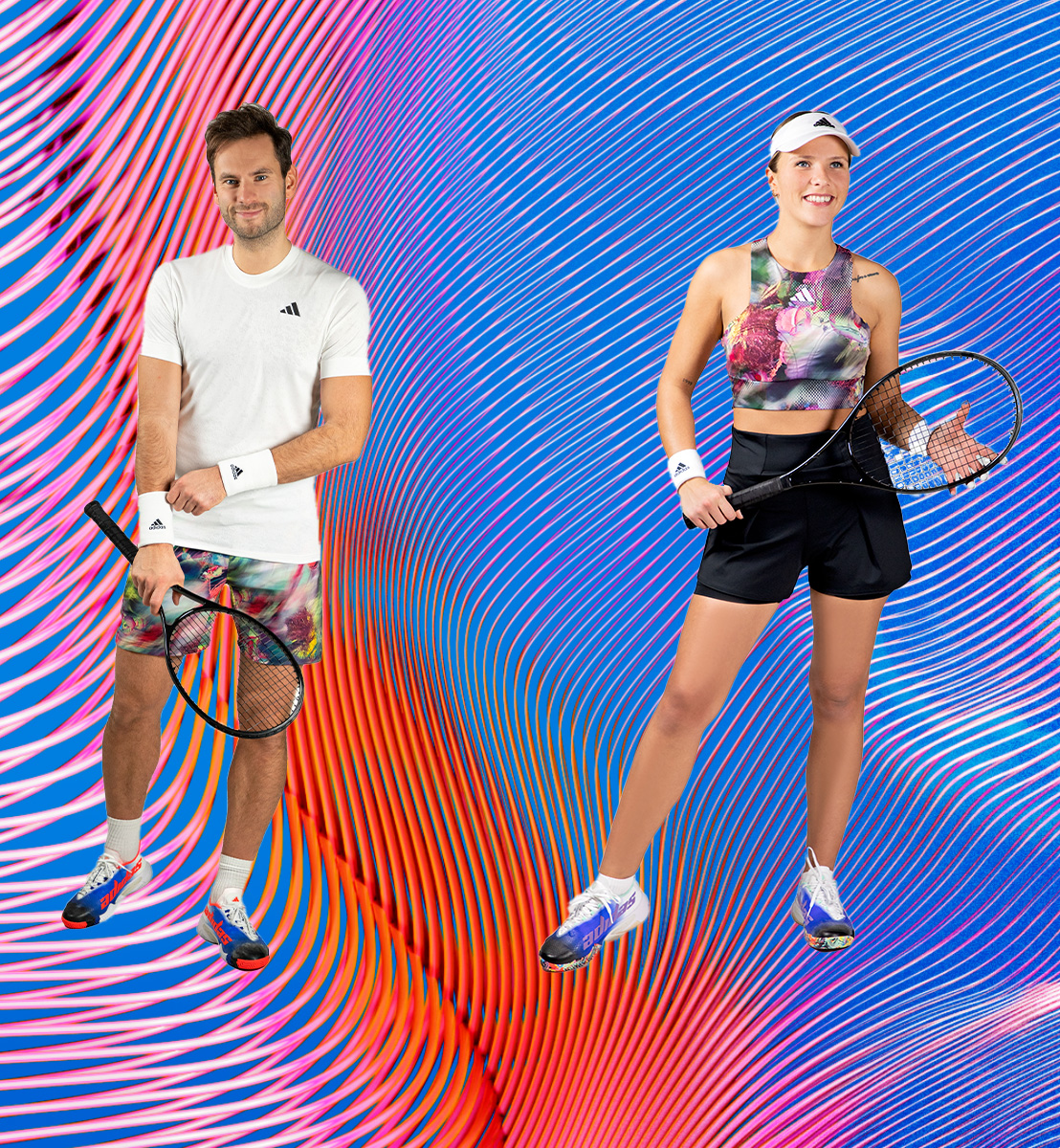 Adidas Adizero Cybersonic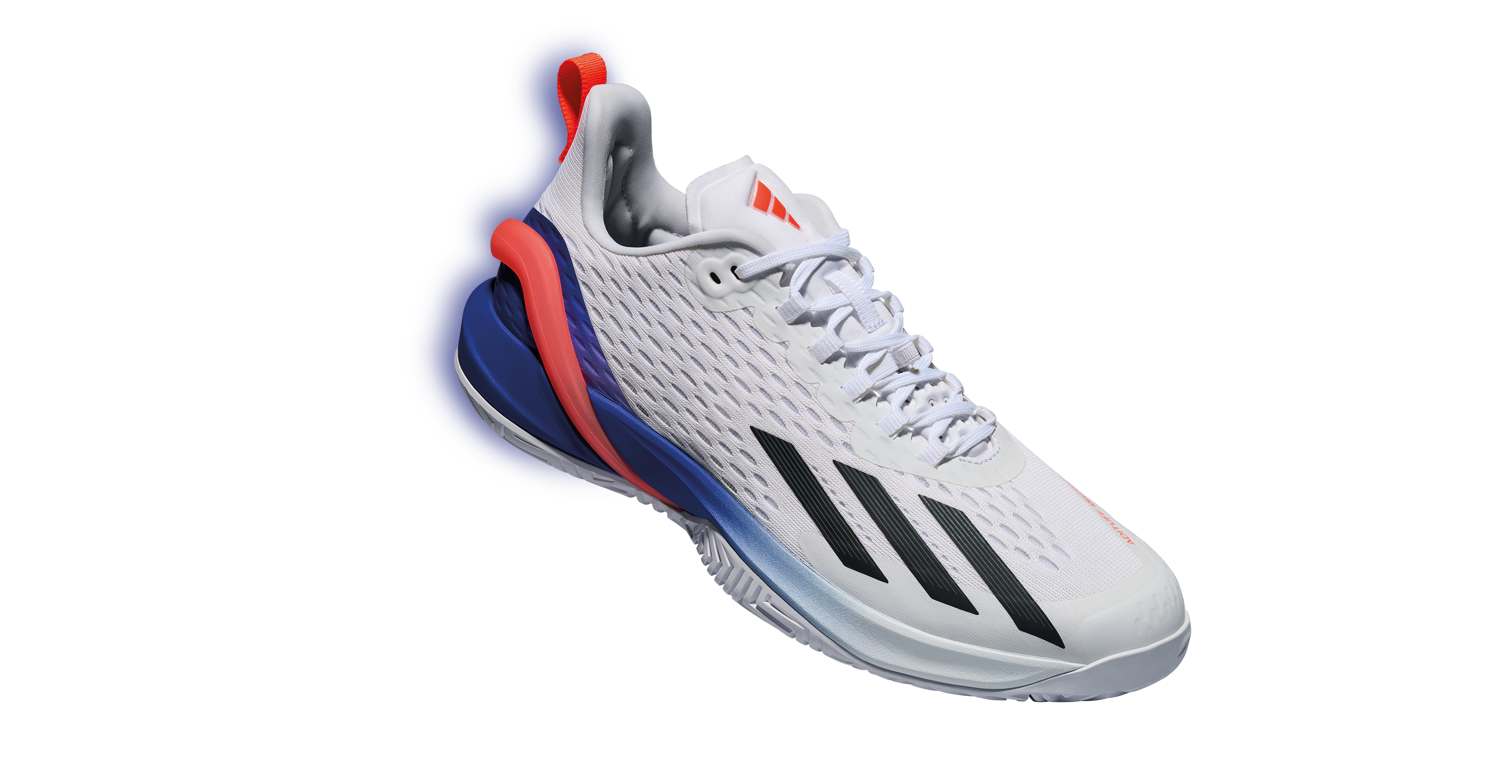 In keeping with this philosophy, adidas has ushered in the future of the fast tennis shoe with the Adizero Cybersonic. The new Adizero is designed to deliver speed and balance in equal measure. With the Cybersonic you change direction without unnecessary loss of energy. The exceptionally fast first step allows you to dominate the game.

Your momentum is noticeably improved by a more sophisticated stiffness-to-weight ratio. Super light dampening takes your speed to a new level. You'll also enjoy brilliant durability with sport-specific abrasion zones made from recycled Boost material.