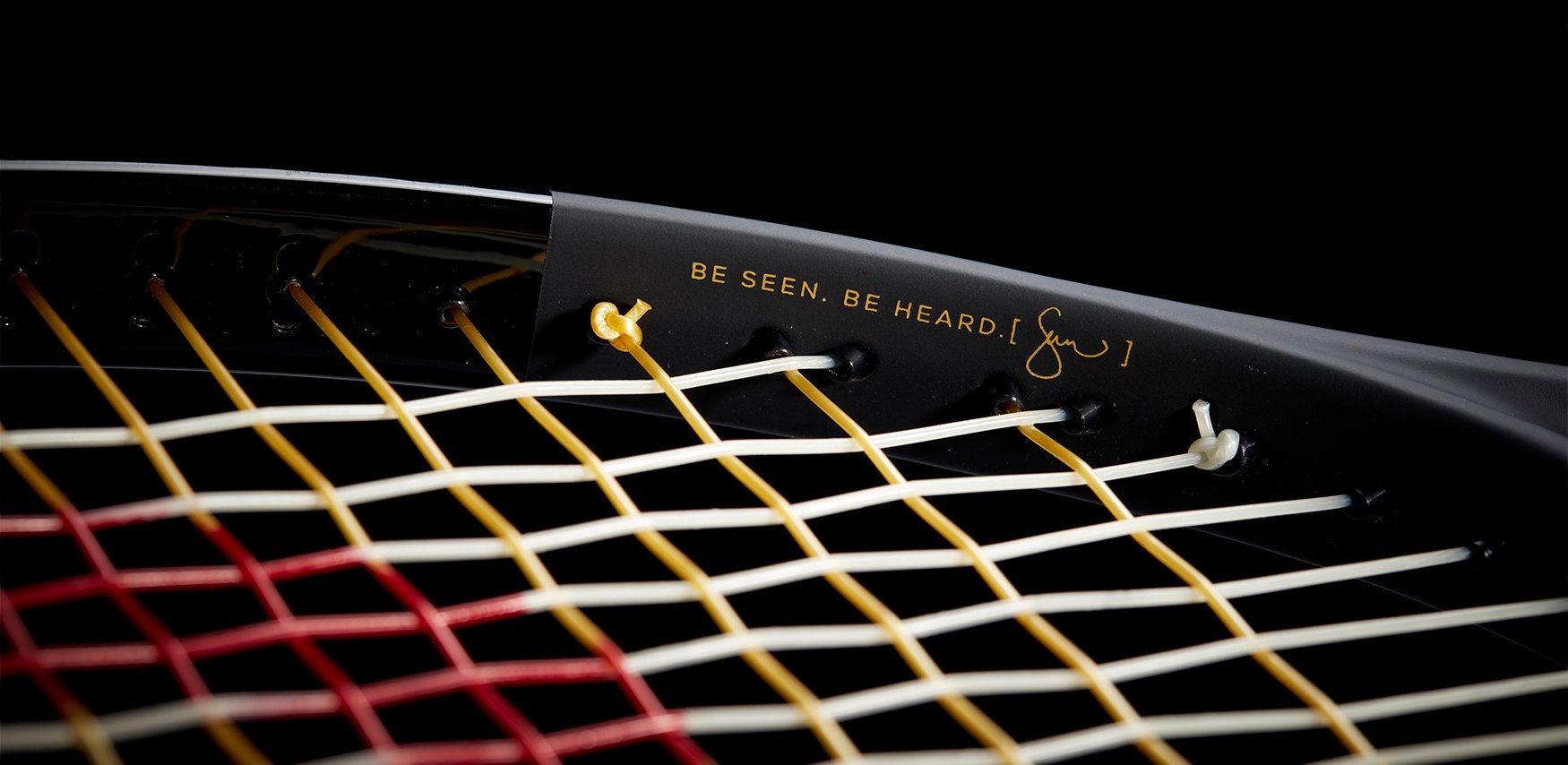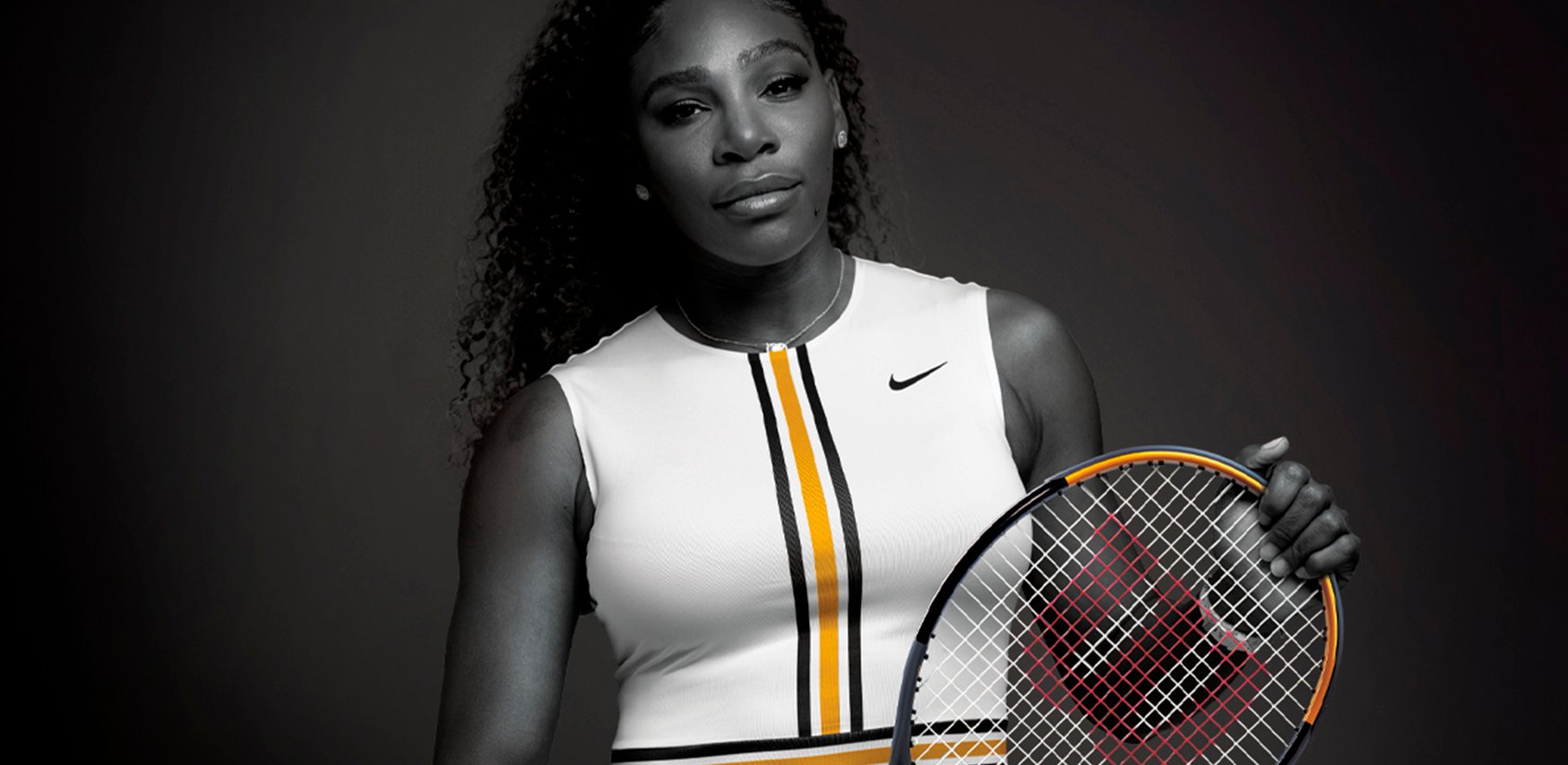 Define your own Destiny
This is a celebration of one woman - and every woman; on and off the court. It's about the greatest-of-all-time record breaker-and all breakers of chains, boundaries, limitations, obstacles, and everything that stands in the way of fierce women bent on a mission to meet their highest aspirations. This is for all indomitable mothers, daughters and sisters, resilient business women and entrepreneurs, outsiders and underdogs, little girls with crazy dreams and unflinching women of color. This is about women who defy odds, about over-comers from humble beginnings. Women who work hard for everything they get, women who give no less than 100%. This is for women who believe in something. Strong women who believe in themselves
or those who won't stop until they do. This is for women who turn fear into courage and doubt into confidence.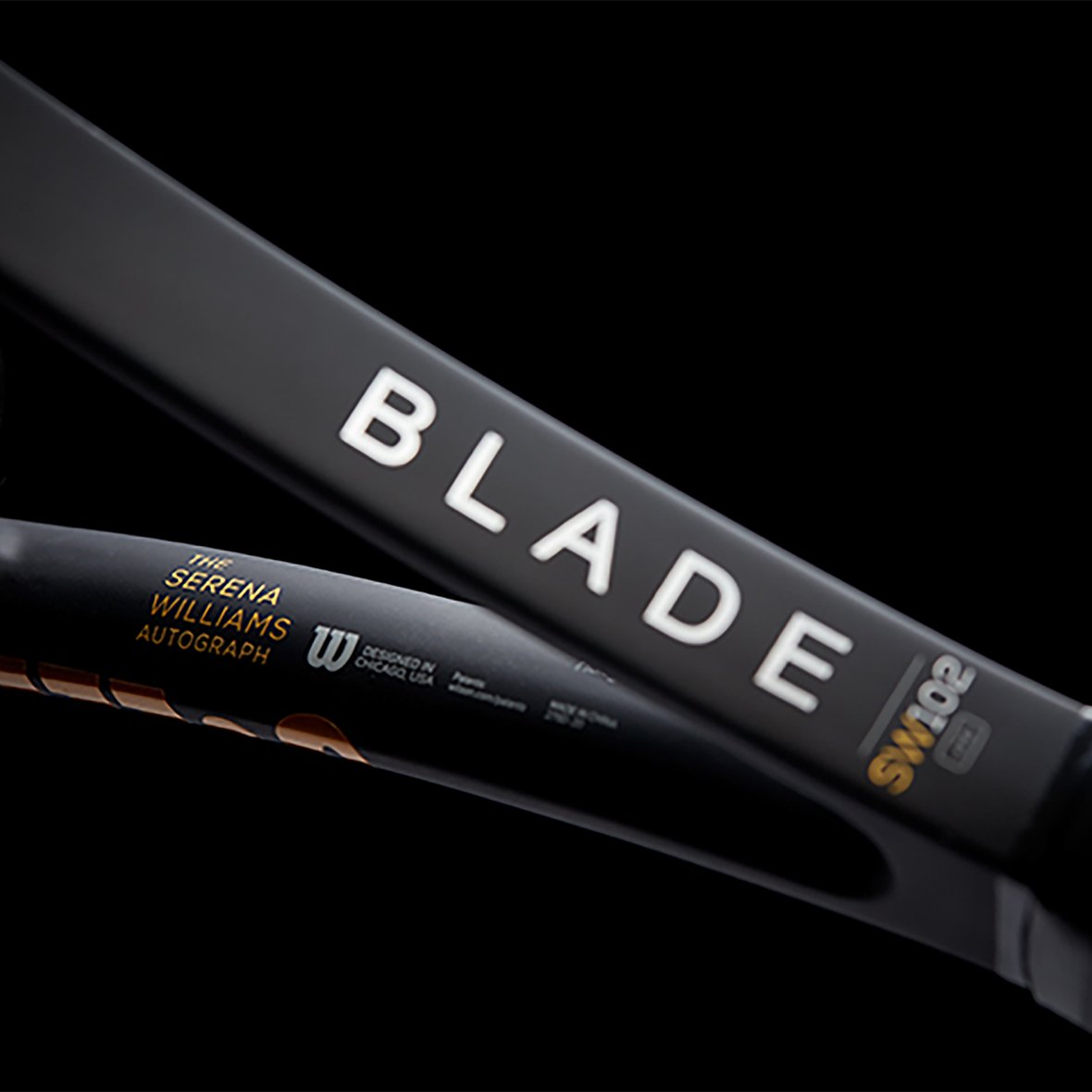 DESIGNED.
PROTOTYPED.
TOUR TESTED.
Serena's racket is entirely new – featuring an enhanced frame makeup that increases control without sacrificing power.
WRITE YOUR STORY
WITH HER RACKET
Beautifully detailed, the SW102 Autograph features golden words of encouragement about defining your own destiny and never stopping until you create the life you want.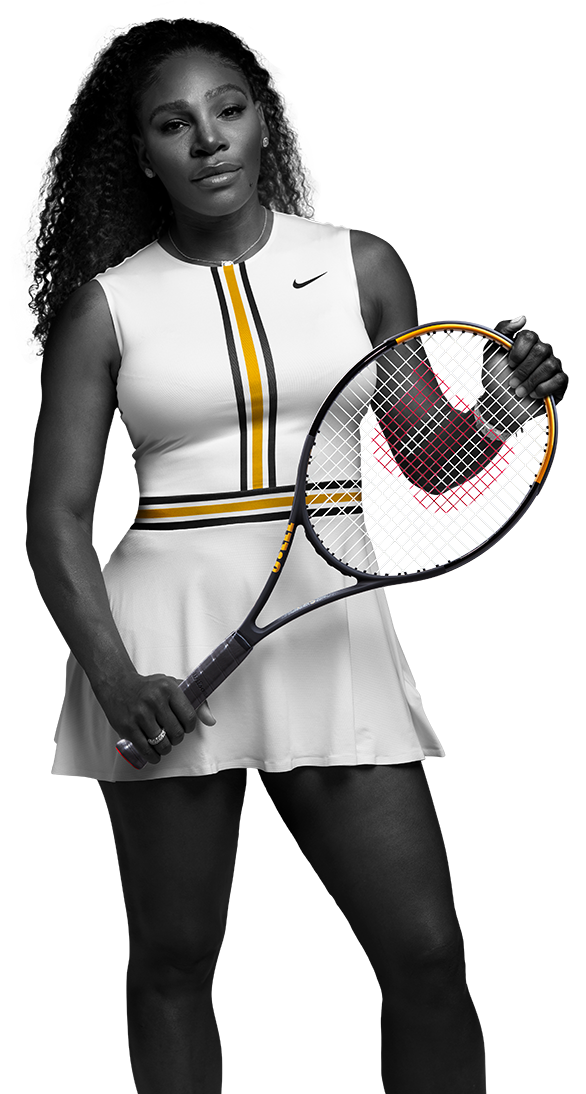 You want the future to be yours?
you have to go out and work for it. Serena's new racket layup and design symbolize all that's possible in life an tennis when you put 100 percent into creating the best version of yourself. A symbol that inspires players with the feeling: if she can do it, then I can,too.
Blade SW102 Autograph