Padel tennis is becoming more and more popular worldwide from year to year. In Spain already no. 2 of all sports, the mixture of tennis and squash offers fun, action, speed and much more! Many reasons for Patricio Travel to take up this trend and build two padel courts in each of the two Ali Bey resorts in Antalya.No matter if you are an ambitious padel player or a sporty newcomer. At the Patricio Padel Event you will experience a week of padel. By training with a qualified padel coach, you can improve your skills in a targeted manner and then put what you have learned into practice in exciting matches. The diversified programme is completed by three tournaments, two theory workshops and the usual Patricio event programme with welcome, event t-shirts and player's night.
TRAVEL PERIOD


BOARD: ALL-INCLUSIVE


All-inclusive: At meal times you may help yourself to nourishing and varied delicacies and "Show-cooking" at the buffets. Breakfast buffet with freshly pressed orange juice, late riser breakfast, lunch buffet, snacks at the pool bar, ice-creams, evening meal as buffet with "Show-cooking". Mini bar refreshed daily with soft drinks and beer. National alcoholic and non-alcoholic drinks (except some wines and champagnes) in the various club bars and restaurants.

SITUATION


Situated directly on the long sand/ shingle beach of Side. It is 12 km to Manavgat and 17km to Side with its many shopping facilities and historic sites. Dolmus can be reached by taxis available in front of the hotel.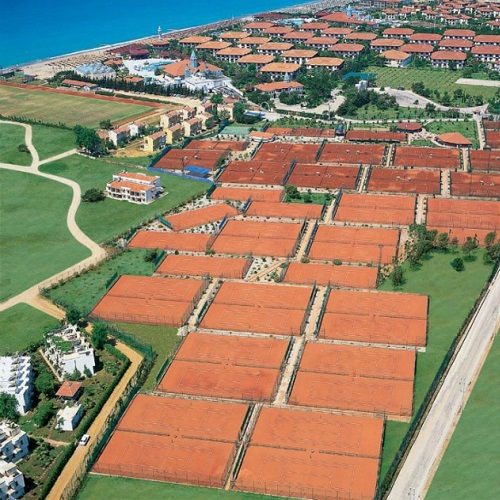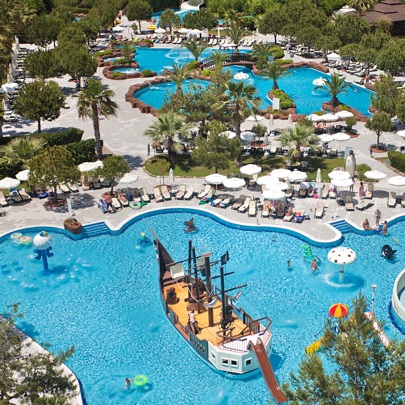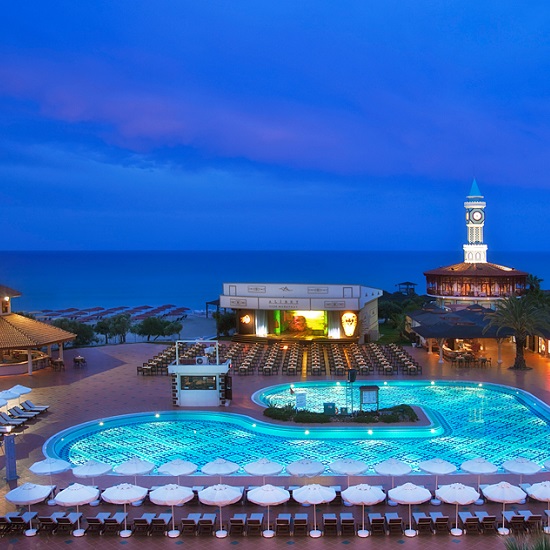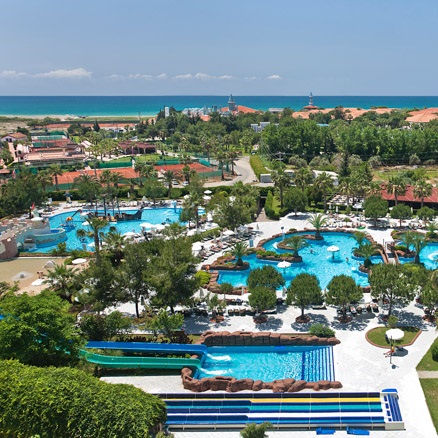 THIS IS WHAT YOUR CLUB OFFERS


This 300.000 sqm spaciously designed club complex impresses with its' architectural arrangement and its' wonderful, well maintained and established gardens over which the 30 two storey guest houses are distributed. The comforts of this club include air-conditioned main restaurant, panorama a la carte restaurant (May to October with fee), shopping centre, Turkish café, TV and reading corner, pool bar, other bars, disco and a la carte pizza & pasta in the beach restaurant (May to September according to weather), Pavilion with catering ( with fee and according to weather). The large fresh water pools and Relax pool are circled by the sun terrace. Sun beds, umbrellas, mattresses and towels are free of charge at the pools, in the Aqua Park and at the beach.
Credit cards: VISA, Mastercard, Amex, Diners
Country category.: 4 stars; room: 450
OTHER SPORT ACTIVITIES


Aqua Park, Fun court (mini football), Loopyball, water polo, beach volleyball, shuffleboard, table tennis, boccia, air gun shooting, football pitch. A large trained animation team assure games, fun and entertainment. On the large show stages during the evenings you will be offered professional shows, well-known musicals and live music (according to season). 1 x weekly Gala evening in black and white (May to September) Gusts are requested to dress elegantly.For a charge: Fitness First Studio, Adventure Park, mini golf, Cycle hire.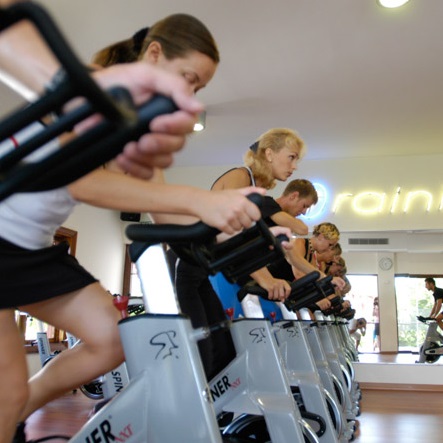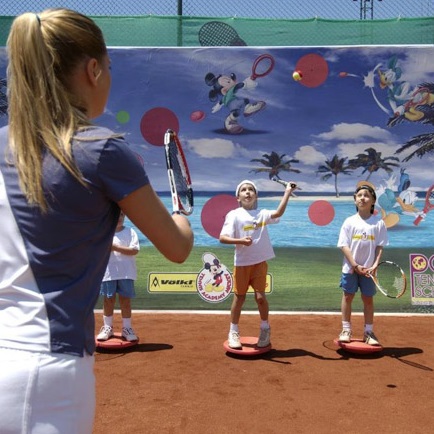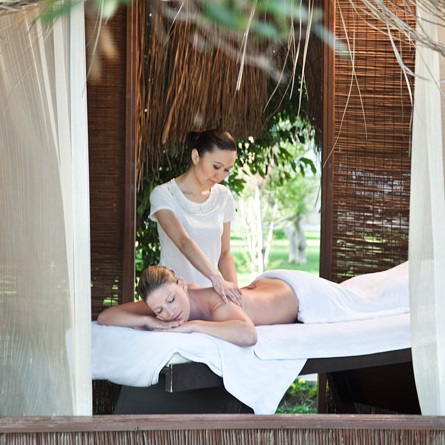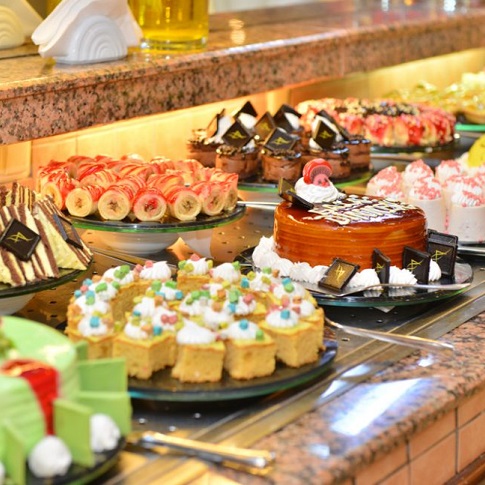 ROOM/ACCOMODATION


The approx. 26 sqm club room decorated with ceramics and wood offers Sat-TV, mini bar, shower, WC, hair-dryer, centrally controlled air-conditioning, telephone, safe and balcony. EZ = DZ Family rooms (approx. 40 sqm) have the same amenities, comprise of two rooms divided by a swing door. The elegant Superior rooms (approx. 26 sqm) are supplied with Sat-LCD TV, mini bar, air-conditioning, safe, music channel, telephone, shower/WC, hair-dryer, marble floor. The Superior family rooms (approx., 40 sqm) are fitted as the Superior rooms, comprise two separate rooms, one double bed, two single beds, i bath with shower, 2 LCD TV.
Beautiful Living: Patricio Travel guests live predominantly in close range of the beach.