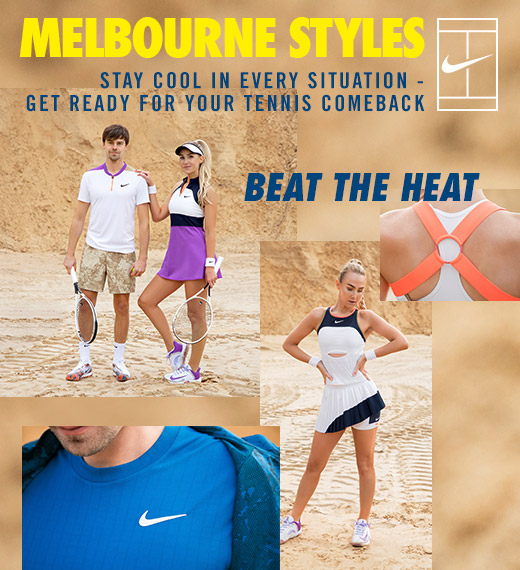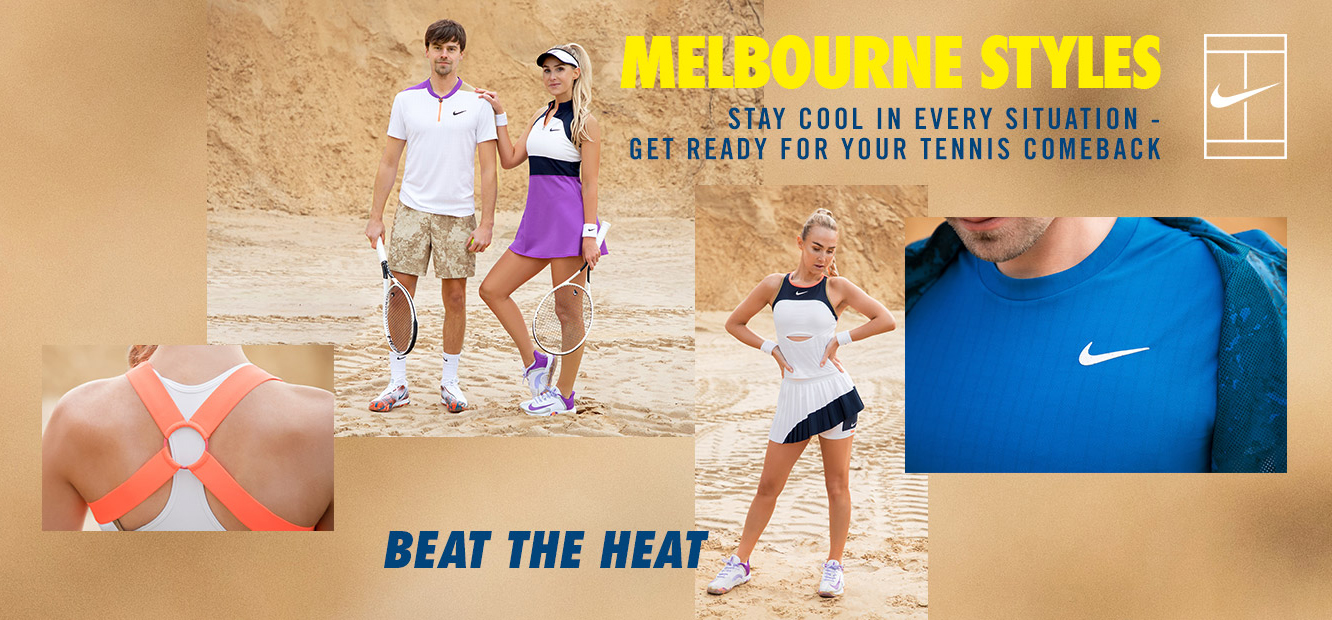 NIKE MELBOURNE STYLES
In tennis, it is important to always keep a cool head. Only those who have themselves and their performance under control can survive even the toughest matches - no matter what level they play. Disruptive factors such as inner turmoil or harsh external conditions can thus become a real challenge. This is especially true at the Australian Open. Because the blazing sun of the Australian summer makes for extreme temperatures that demand everything from the body.
That's why NIKE's new Australian Open collection is all about "BEAT THE HEAT". Lightweight and breathable materials, mesh details and strategically placed cut-outs ensure optimal cooling of the body so that you can fully concentrate on tennis.
Things only get hot when it comes to design. With bold colour blocking, stylish details, sophisticated cuts and innovative technologies, the new NIKE AO collection is a real eye-catcher on the court.
Women's collection
Men's collection