Analyze your swing – IMPROVE YOUR GAME!

Play, train and compete with the HEAD Tennis Sensor powered by ZEPP to track your performance on court. Start with the PLAY MODE and track each and every shot, showing your speed, rpm and sweetspot or go directly to the TRAIN MODE and improve your game with the exercises of our coaches.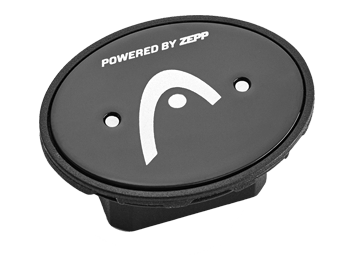 ORDER NOW

If that's not enough, analyze your serve movement with the 3D SERVE ANIMATION or keep track of your matches with the COMPETE MODE, challenging your personal tennis rival or in a doubles-match. The HEAD Tennis Sensor is equipped with the latest Bluetooth standard, water repellent and compatible with all HEAD Graphene XT and HEAD Graphene Touch racquets*.
ORDER NOW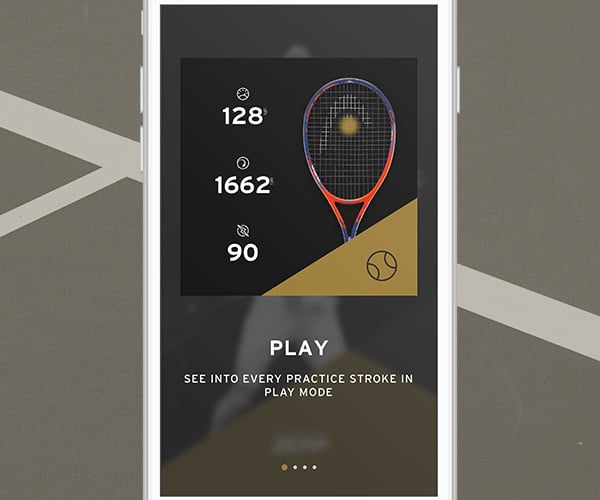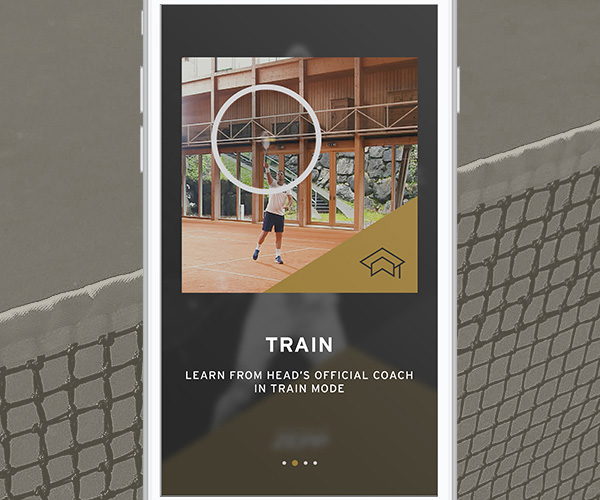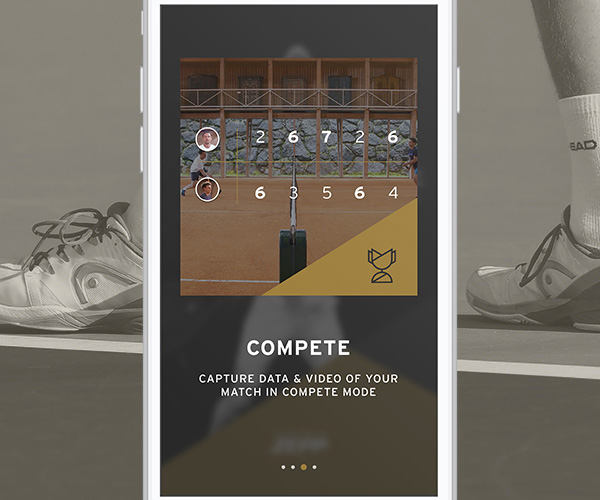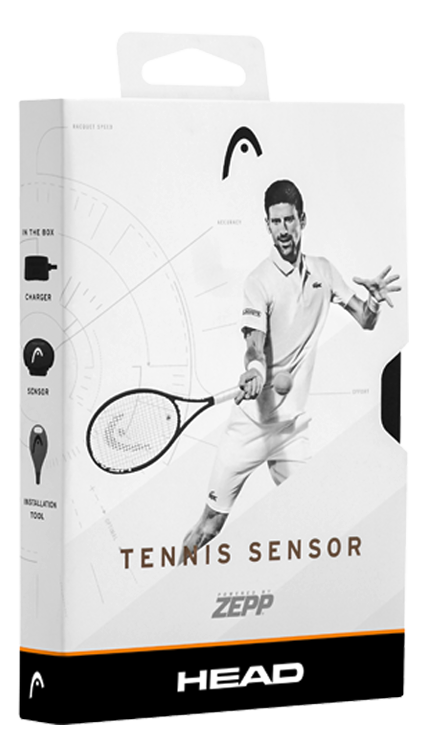 FACTS
Latest Bluetooth® standard
Water repellent
Compatible with Graphene XT and Graphene Touch racquets*
Smart on/off technology
5 - 6 hours tracking time
3 weeks battery standby
Spec neutral* & integrated 7gr / 0.25 oz & interchangeable
Magnet charging
ORDER NOW
*SENSOR READY WITH INCREASE IN SPECS

Graphene XT Radical Pro
Graphene XT Radical MP
Graphene XT Radical MP A
Graphene XT Radical S
Graphene XT Radical Lite
Graphene XT Prestige Pro
Graphene XT Prestige Rev Pro
Graphene XT Prestige MP
Graphene XT Prestige S
Graphene XT PWR Prestige (2016)
Graphene Touch Speed Pro
Graphene Touch Speed MP
Graphene Touch Speed Adaptive
Graphene Touch Speed S
Graphene Touch Instinct MP
Graphene Touch Instinct Adaptive
Graphene Touch Instinct S
Graphene Touch Instinct Lite
*KOMPATIBLE SCHLÄGER - SENSORBEREIT UND SPECNEUTRAL

MxG 1
MxG 3
MxG 5
MxG 7
Graphene Touch Radical Pro
Graphene Touch Radical MP
Graphene Touch Radical S
Graphene Touch Radical Lite
Graphene Touch Prestige Tour
Graphene Touch Prestige Pro
Graphene Touch Prestige MP
Graphene Touch Prestige MID
Graphene Touch Prestige S
Graphene Touch Extreme MP
Graphene Touch Extreme S
Graphene Touch Extreme Lite
Graphene Touch PWR Prestige
Graphene Touch PWR Radical
Graphene 360 Speed Pro
Graphene 360 Speed MP
Graphene 360 Speed MP Lite
Graphene 360 Speed S
Graphene 360 Speed Lite
Graphene 360 Speed PWR
Graphene 360 Speed JR.
Graphene 360 Extreme Pro
Graphene 360 Extreme MP
Graphene 360 Extreme Lite
Graphene 360 Extreme S
Graphene 360 Extreme JR.
Graphene 360 Instinct MP
Graphene 360 Instinct MP Lite
Graphene 360 Instinct Lite
Graphene 360 Instinct S
HEAD Rackets