BOARD: ALL-INCLUSIVE

Breakfast (7-10 am), late-riser breakfast (10 am until noon) and lunch (12:30 pm untl 2 pm), each with buffet and "show cooking". For supper serve yourself from the hot and cold starter buffet, main-course buffet (7-9 pm) and theme buffet twice a week. Coffee, tea, cakes (4 - 5:30 pm) Midnight snack (10:30 pm to midnight) All local alcoholic and non-alcoholic drinks available in the bars and hotel restaurants between 10 am and midnight.
SITUATION

Situated on the Island of Brac, 150 m from the pebble beach. The old city of Boland and the "Zlatni Rat" beach are both within 10 minutes walking distance.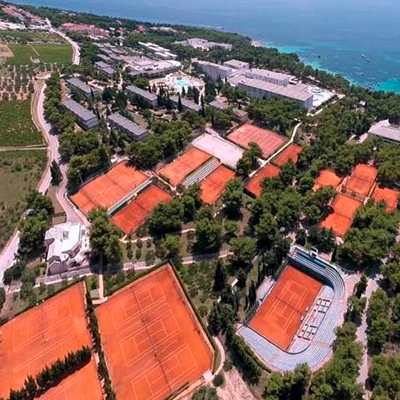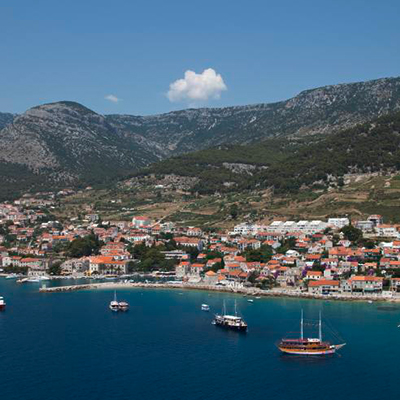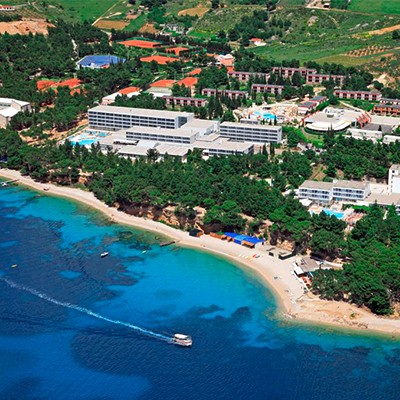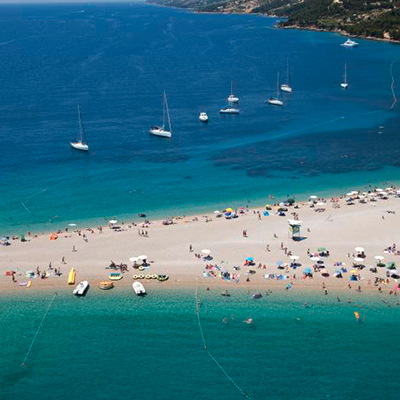 THIS IS WHAT YOUR HOTEL OFFERS

The family-friendly hotel consists of 8 club houses (188 double rooms),  6 terrace houses (48 family rooms) and 1 main building with reception, TV room, bar/lounge, restaurant and a kiosk/souvanier shop. A fresh-water swimming pool with a separate children's pool, a playground, children's club, free parking, sun terrace and pool bar are available outside. The sun beds, towels (on deposit) and sun umbrellas are free at the pool and available for a fee on the beach. WiFi is free of charge. Availability: In the rooms, lobby and restaurant.
Credit cards: Mastercard, Visa, Amex
Diners Country category: 3 star- hotel
OTHER SPORT ACTIVITIES

All-inclusive: Table tennis, gymnastics, darts, boccia, each volley ball, fitness room, bicycle rental (2 x 6 hours per week free of charge), multi-sport playing field, try surfing and diving in the pool for free (once). Available every day throughout the day and evening entertainment programs and activities in the hobby room (6 times per week)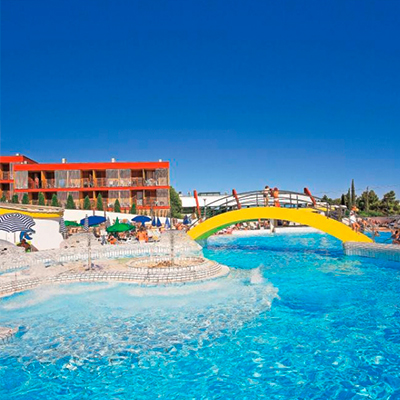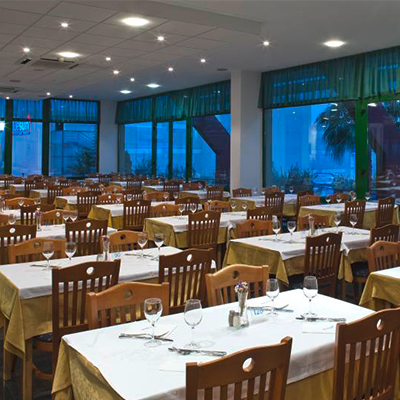 ROOM/ACCOMODATION

The guest rooms (approx. 20 m2) are equipped with: bathtub/lavatory, telephone, carpet, air-conditioning/heating, safe, Sat-TV, balcony or terrace.
Superior double rooms (approx. 22  m2) includes: French bed and additional bed with the same amenities.
Family room (approx. 35 m2) with bedroom, 1 living/bedroom with sleeping couch for 1-2 children, balcony or terrace on the sea front side, otherwise identical amenities.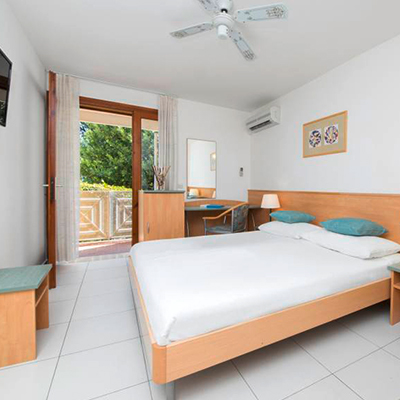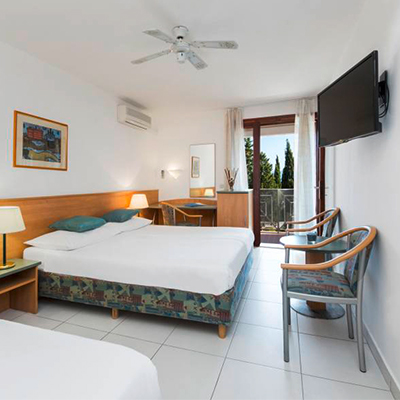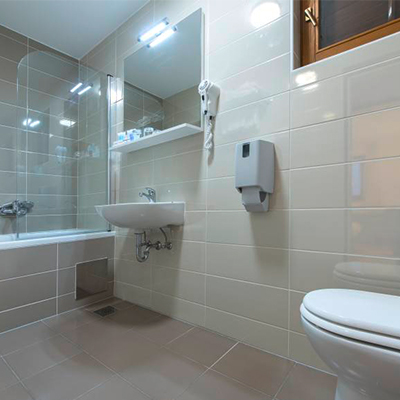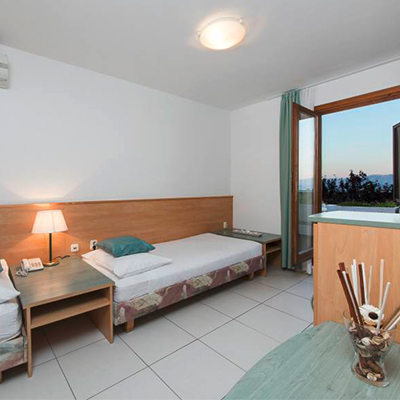 *Tour operator: Patricio Travel GmbH (HRB Passau 3694) I Am Hafen 8 I D-94130 Obernzell I Mail:tennispoint@patriciotravel.com I Hotline 08591/9399288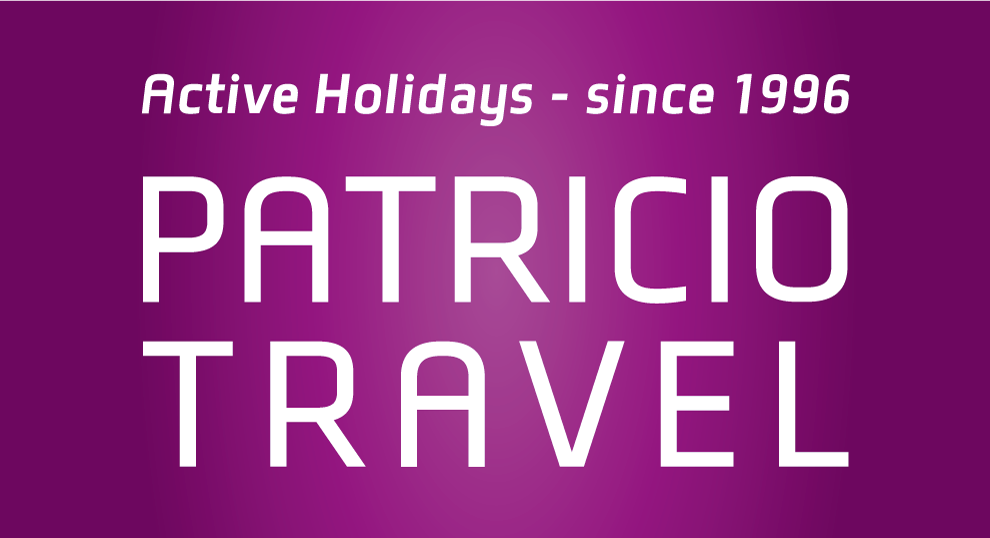 PATRICIO TRAVEL
Patricio Travel has organised holidays for active holiday makers since 1996. The first hotel in Antalya was the Ali Bey Belek, today's Güral Premier Belek. In 1998, six tennis courts were made exclusively for Patricio Travel. The success principle: tennis courts and tennis schools manged solely by us has been maintained up to the present day. At the Ali Bey Club Manavgat, which has been in operation since 2001, Patricio presently has 65 courts and as such is the largest tennis camp in the world. Since 2003, Patricio Travel also travels to Bol (Croatia). Tekirova and Sorgun were added in 2011 and 2013. In the meantime they are also present on Mallorca. A total of over 200 courts in these seven camps can be enjoyed by Patricio Travel guests. Over 400 tennis groups made use of this unique offer this year.

Europe's number one when it comes to tennis travel.


7 Patricio tennis camps in Antalya, Croatia and on Mallorca.

Over 200 sand courts with 100% availability guarantee.
Over 400 groups travel with Patricio Travel every year.


PCT Tennis Academy - for all age groups, demands and levels of play.