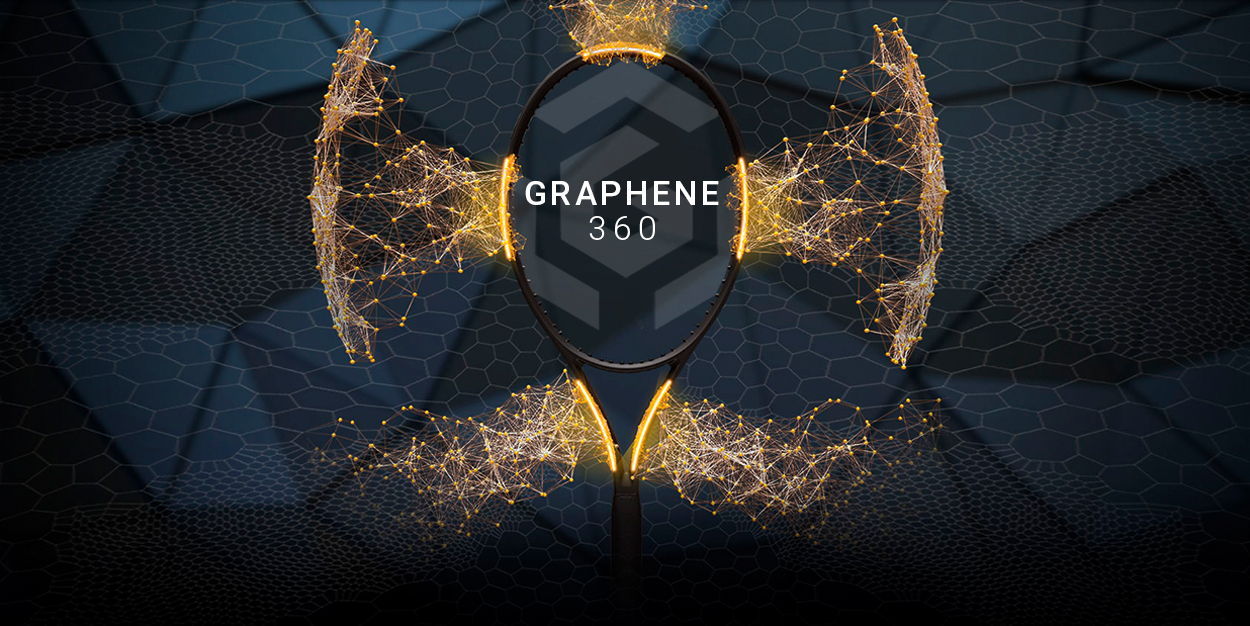 Graphene 360 forms the structural base of the racquet,strategically positioned in the shaft and extending into the racquet head. Itstrengthens the frame, providing greater stability and optimized energytransfer from racquet to ball - maximizing the power of your game.
GRAPHENE IN THE HEAD OF THE RACKET
REDUCES FRAME DEFORMATION WHICH ENABLES BETTER ENERGYTRANSFER.
GRAPHENE IM SCHAFT DES RACKETS
FOR OPTIMIZED MASS DISTRIBUTION  
WHICH GIVES BETTER MANOEUVRABILITY AND MORE POWER.
GRAPHENE
THE WINNING TECHNOLOGY
SINCE THE INTRODUCTION OF THE GRAPHENE TECHNOLOGY IN 2013, PLAYERS WITH GRAPHENE IN THEIR HEAD RACQUETS HAVE WON A STAGGERING NUMBER OFPRESTIGIOUS TOURNAMENTS.